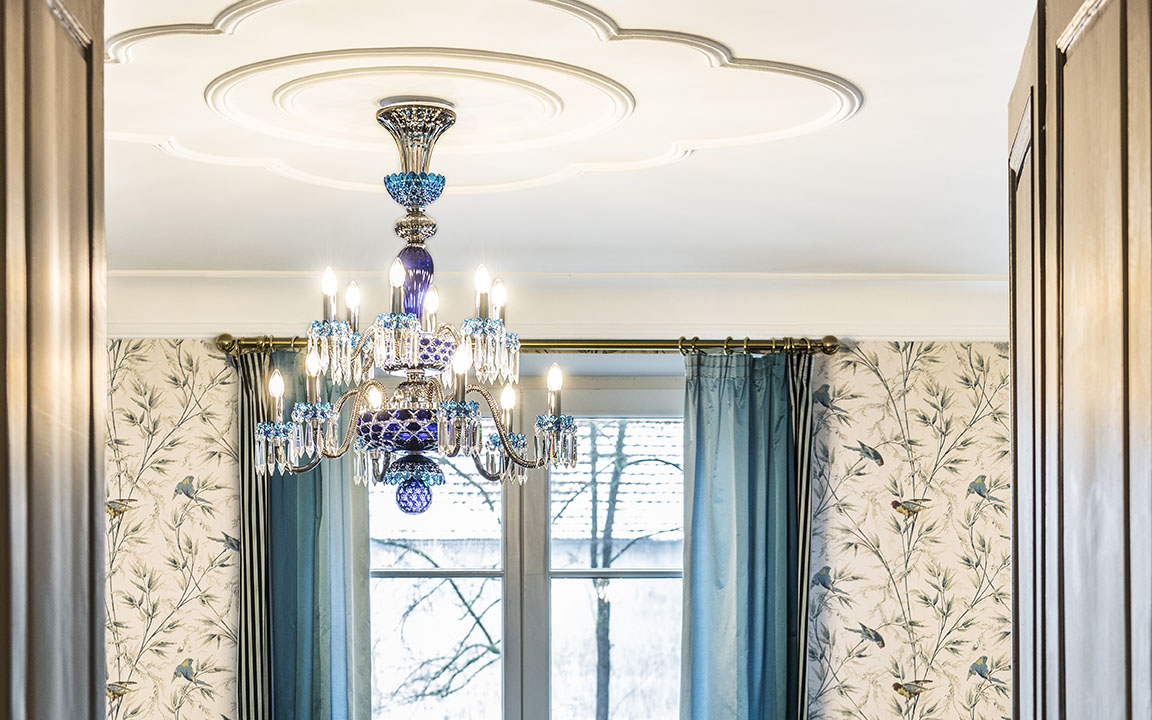 Established in 1586, the Münzthal glassworks were designated the Royal Glassworks by letters patent from King Louis XV in 1767, and became known as Saint-Louis. In 1781, experts at Saint-Louis discovered the crystal secret formula, a great first for continental Europe. Over the centuries, the Manufacture has forged emblems from its creations for the world's most illustrious courts.
SKILLS ENRICHED FROM GENERATION TO GENERATION
All possess an irreplaceable knowledge and ancestral skills that have been enriched from generation to generation: crystal is mouth-blown, hand-made, hand-engraved and hand-decorated using 24-carat gold or platinum.