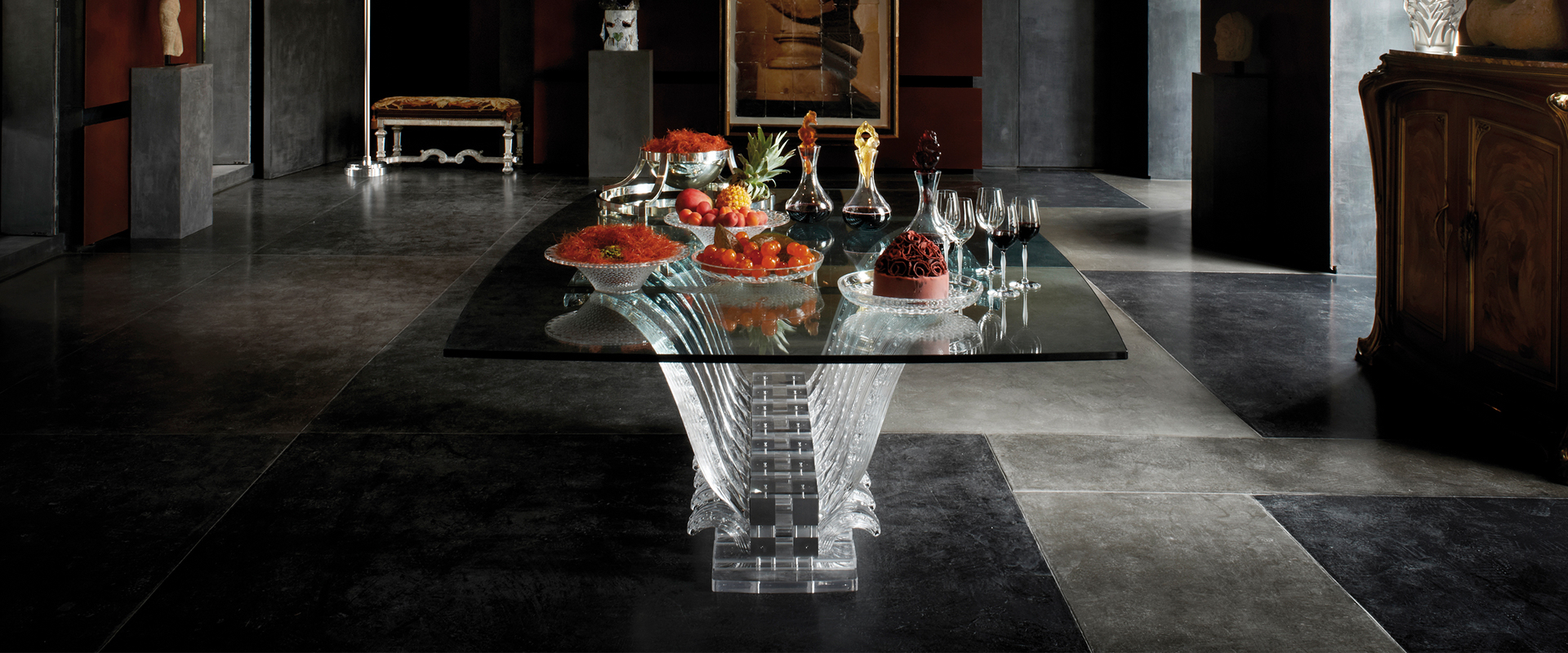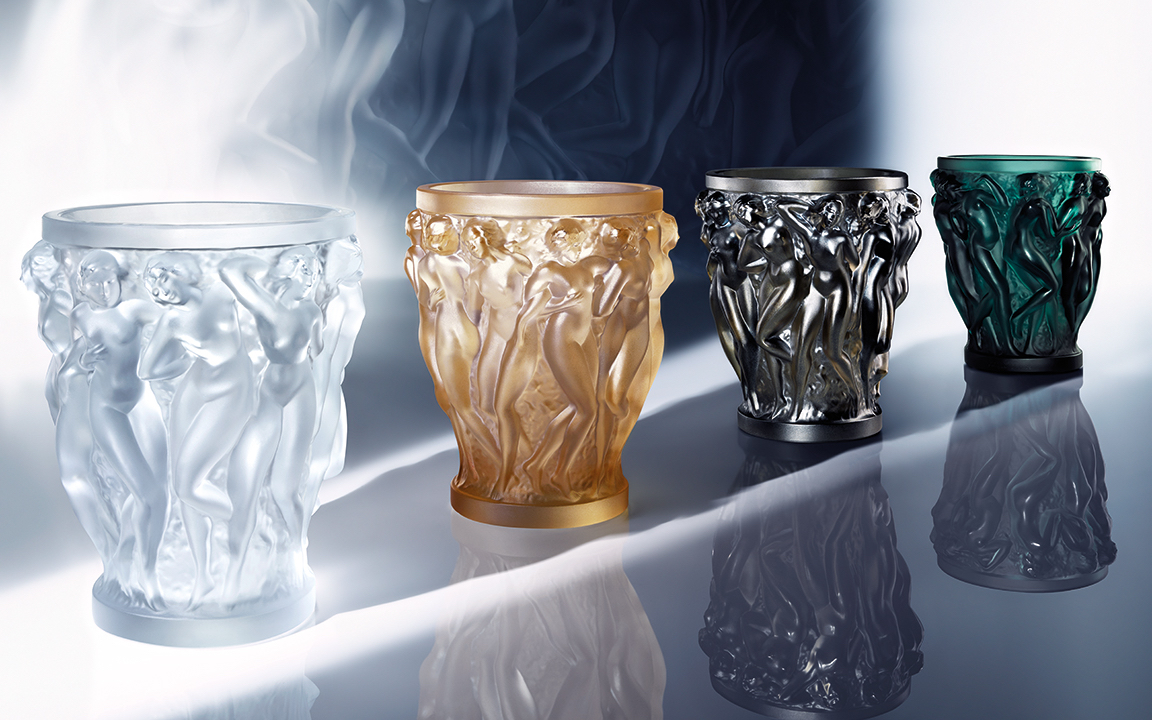 A UNIQUE AND EXCEPTIONAL KNOW-HOW
Through its contemporary work in six areas, Lalique revives and pursues the creative, eclectic work of its founder: jewelry, decorative items, interior design, fragrances, art, as well as hospitality. Lalique enters into exclusive collaborations with luxury brands, artists and designers to create stunning objects and exclusive collections based on both partners' know-how and expertise. All crystal items are handcrafted in the company's sole manufacturing site in the Alsace region in France.
A TIMELESS LIFESTYLE BRAND.
Founded in 1888, Lalique is one of the crown jewels of France's crystal glass industry.
René Lalique, renowned as the inventor of modern jewellery, went on to become a master in the art of glassmaking. Over time, his name has become the powerful symbol of a unique expertise, a synonym for luxury, excellence, creativity and for a widely celebrated artistic style.