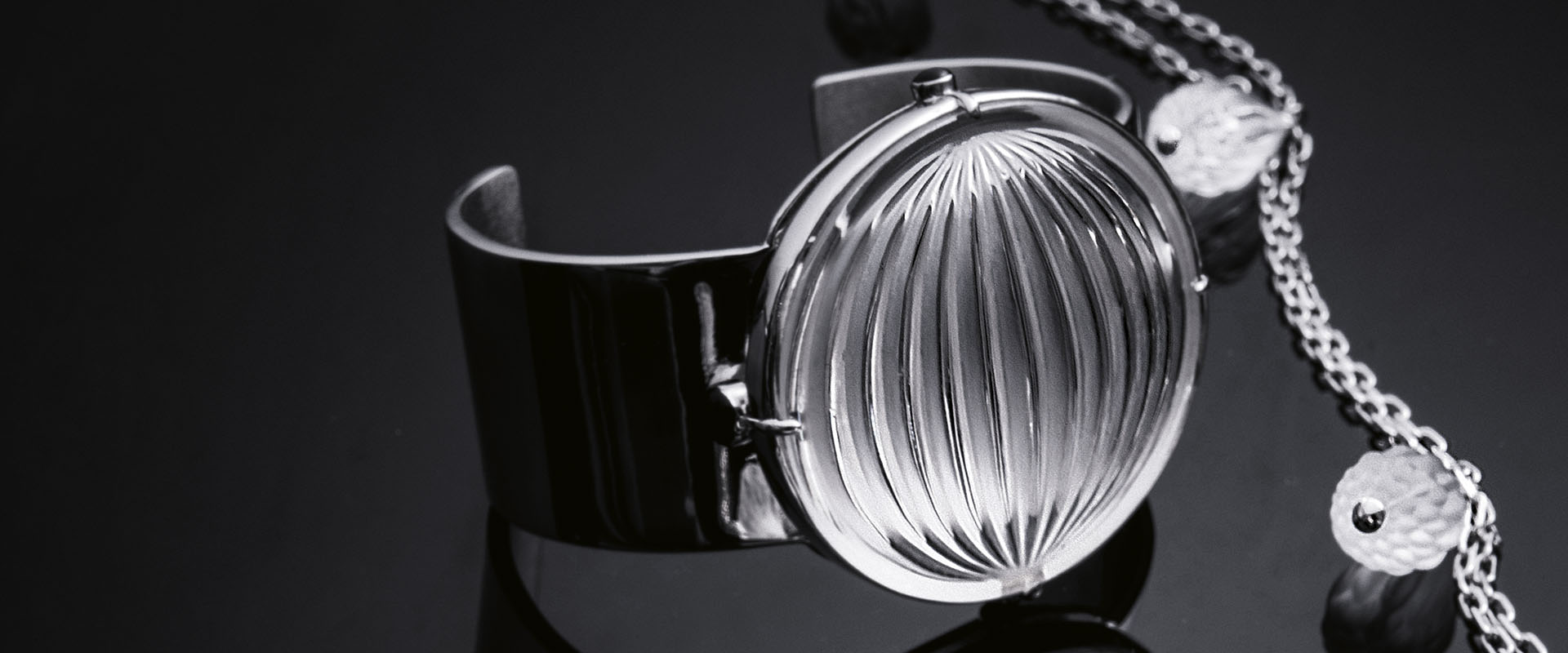 JEWELLERY
Following the death of his father, René Lalique became an apprentice to craftsman and jeweller Louis Aucoc. It was during this time that he learned jewellery-making techniques, while attending classes at the École des Arts Décoratifs in Paris. He then left for England where he continued his studies for two more years.
In 1885, after gaining recognition as an independent designer for some of the great jewellery Houses such as Jacta, Cartier and Boucheron, René Lalique took over the workshop of jeweller Jules Destape on Place Gaillon in Paris. Lalique used enamel and glass, side-by-side with gold, opals, diamonds, pearls or amethysts, to embellish his jewellery. In 2012, the l'Odyssée du Feu Sacré collection marked the rebirth of fine jewellery and Lalique jewellery, marking the House's return to the roots of its founder: Master Jeweller René Lalique.
LALIQUE, the only crystal Brand which, through an artistic gesture and the fusion at 1 400° C of lead and sand, metamorphoses raw material into unique artworks.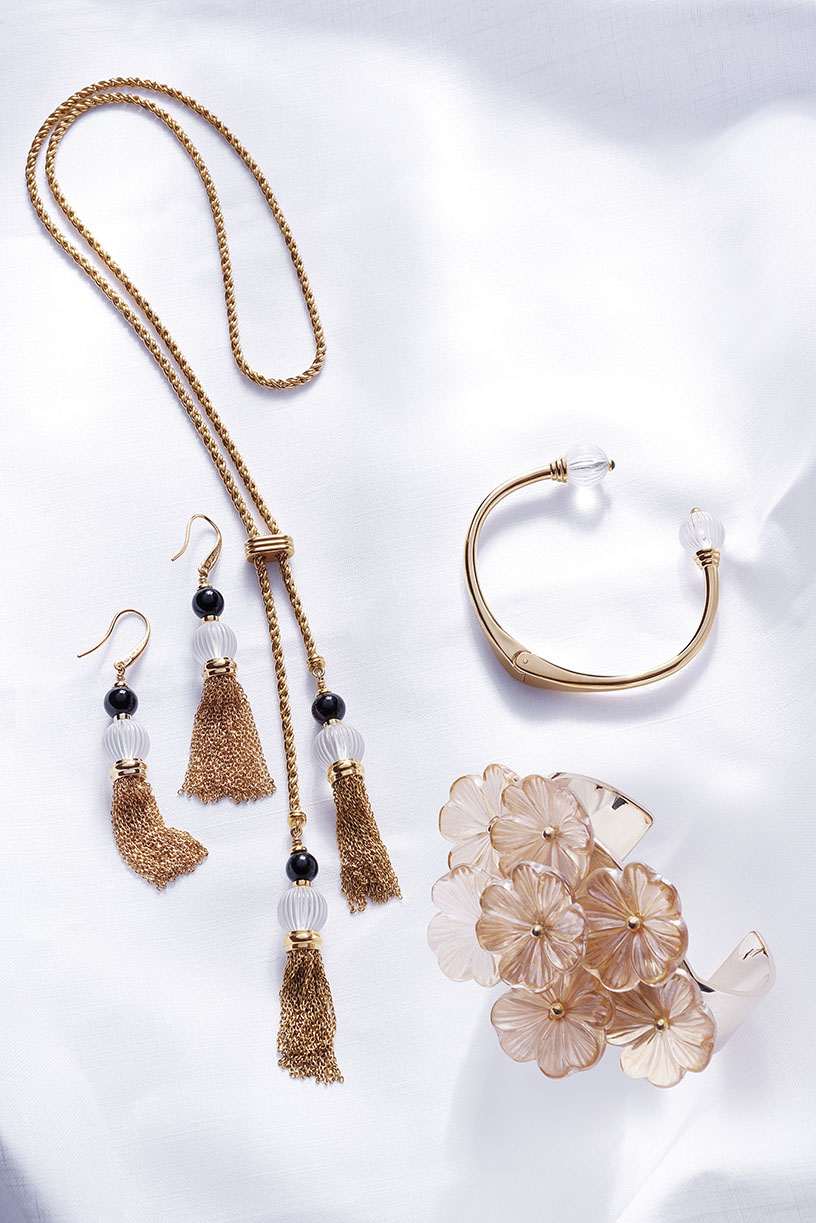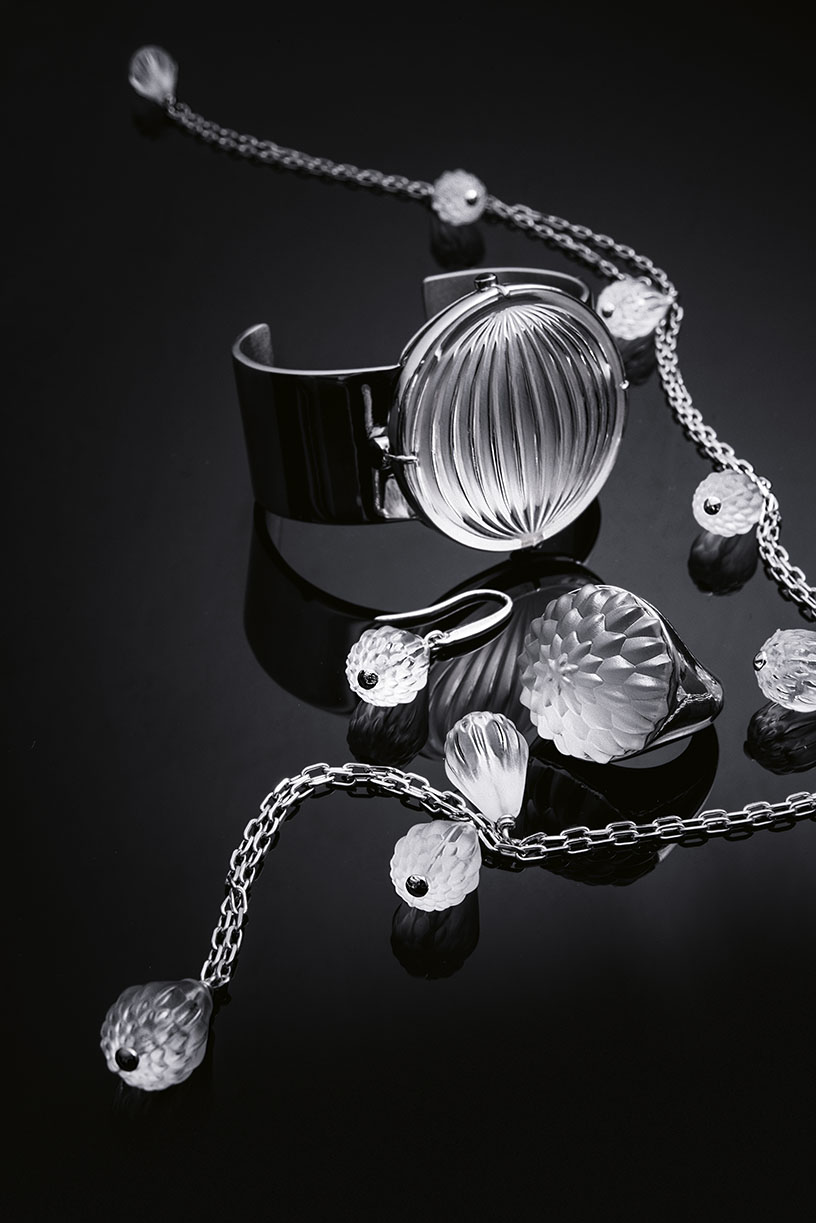 EXPLORE OTHER DEPARTMENTS