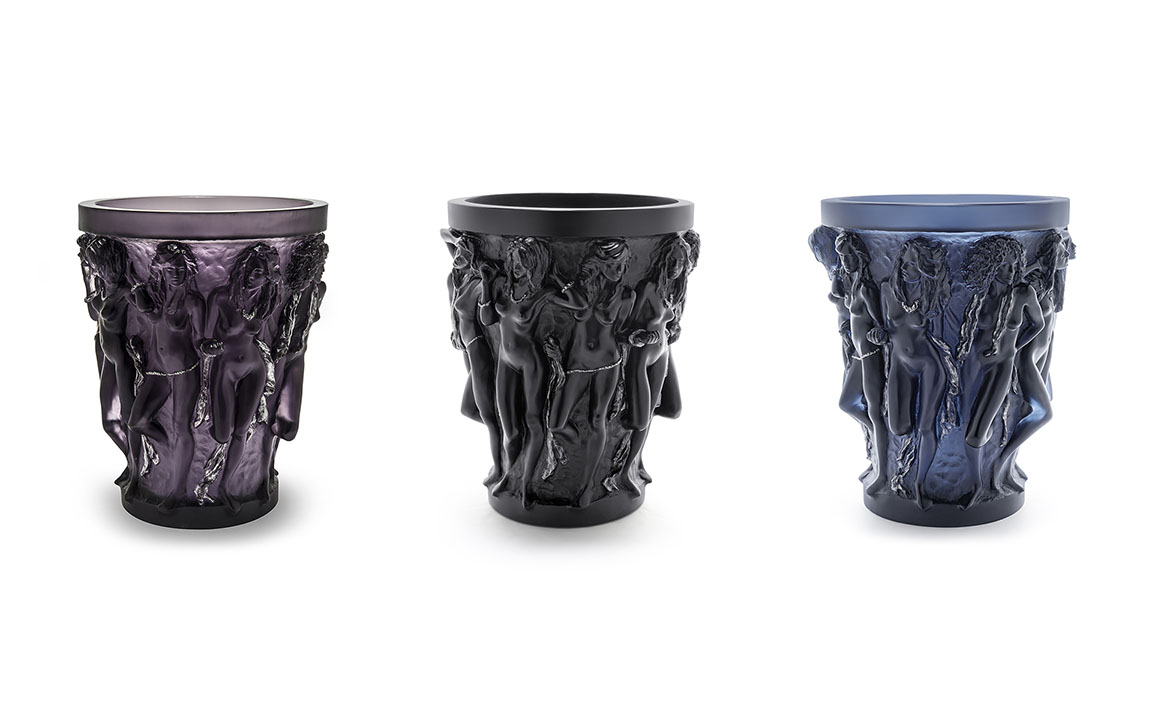 SIRENES – TERRY RODGERS & LALIQUE
Realized in lost wax, the art editions of the Sirenes are limited to 8 each, in black, violet, and midnight blue. The Sirenes vase was developed in clear crystal, and also in a luster gold version limited to an edition of 999.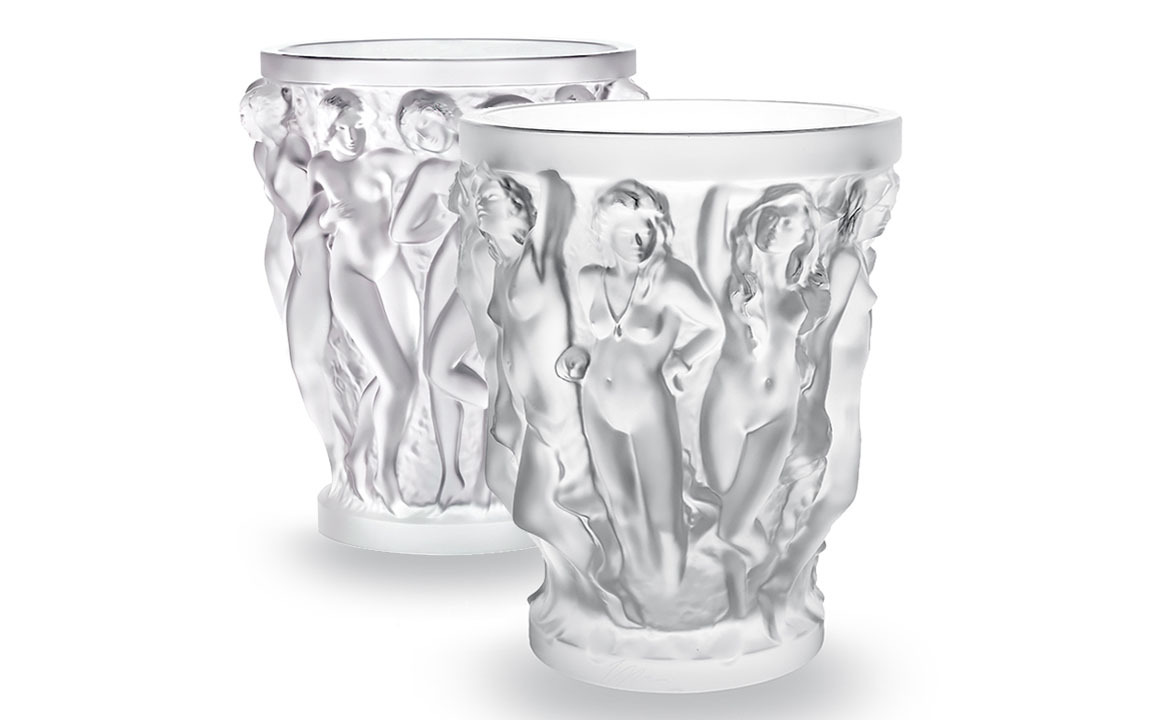 "I USE REALISM TO PORTRAY FICTION."
You have to get close up to Terry Rodgers' canvases to get behind the mask of erotic illusions: in the context of the Western world, which would have us believe in the miracle of youth, in the triumph of beauty and money, the artist strips reality bare and concentrates our gaze on a seemingly intimate gathering where no one appears to relate.
Gracefully circling a vase, the Sirenes depicted by Terry Rodgers are seen in a contemporary light, but his work draws on the same sources of inspiration that fired the imagination of LALIQUE's founder. Pure as a crystal: it took two years of intensive exchanges with the craftsmen at the LALIQUE factory, before Terry's Rodgers' Sirènes vase could emerge from the furnace at Wingen-sur-Moder. The nine silhouettes sculpted in bas-relief on Rodgers' hyperrealist Sirènes are a reinterpretation of the dance of the bacchantes that Rene Lalique portrayed on the legendary vase he created in 1927 — almost 90 years ago.
TERRY RODGERS, BIOGRAPHY
Born in New Jersey (USA) in 1947, Terry Rodgers has built an international career with large-scale complex paintings that raise questions about the contrast between desire and fulfillment, isolation and hope. The vectoral dynamics that Rodgers is known for continue to provide rich and suggestive possibilities using shock realism. His canvases are widely exhibited in museums and galleries and at art fairs across Europe and America. Inspired by the realism of Diego Velasquez, as much as, say, the delicacy of Toulouse-Lautrec's rendering of a brothel scene, Terry Rodgers exhibits the body to focus our gaze on the world, like a face-lift trying to hold back time. "I use realism to portray fiction," he said.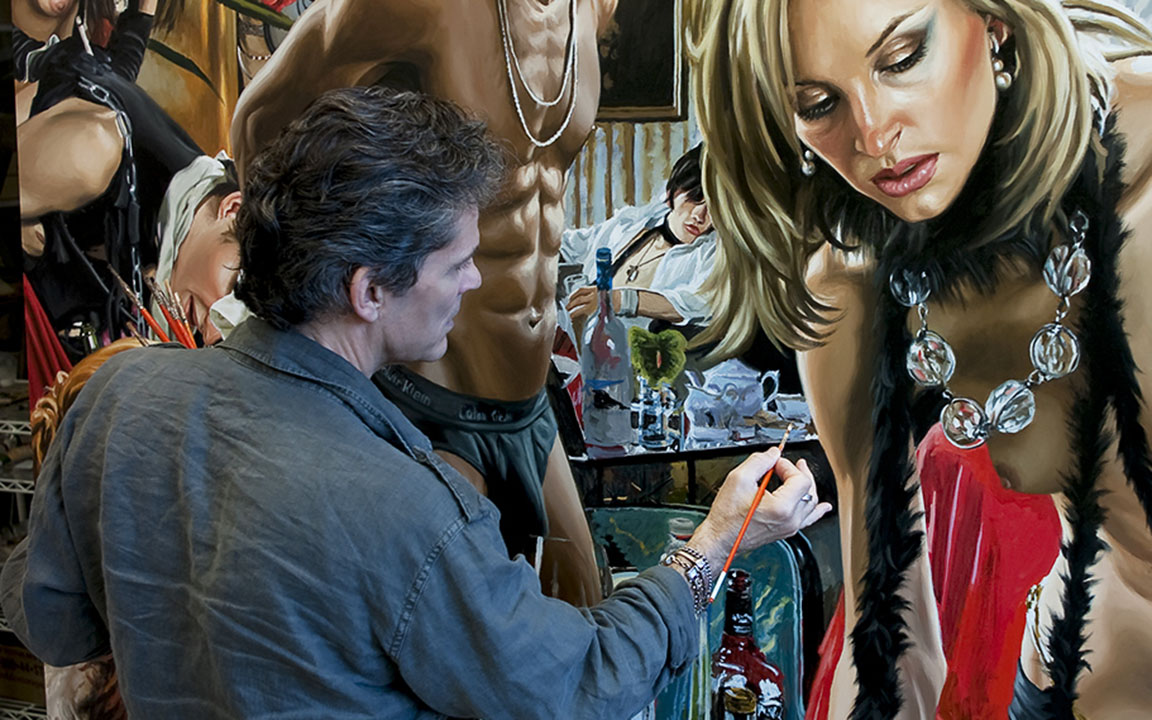 "I use realism to portray
fiction" Terry Rodgers