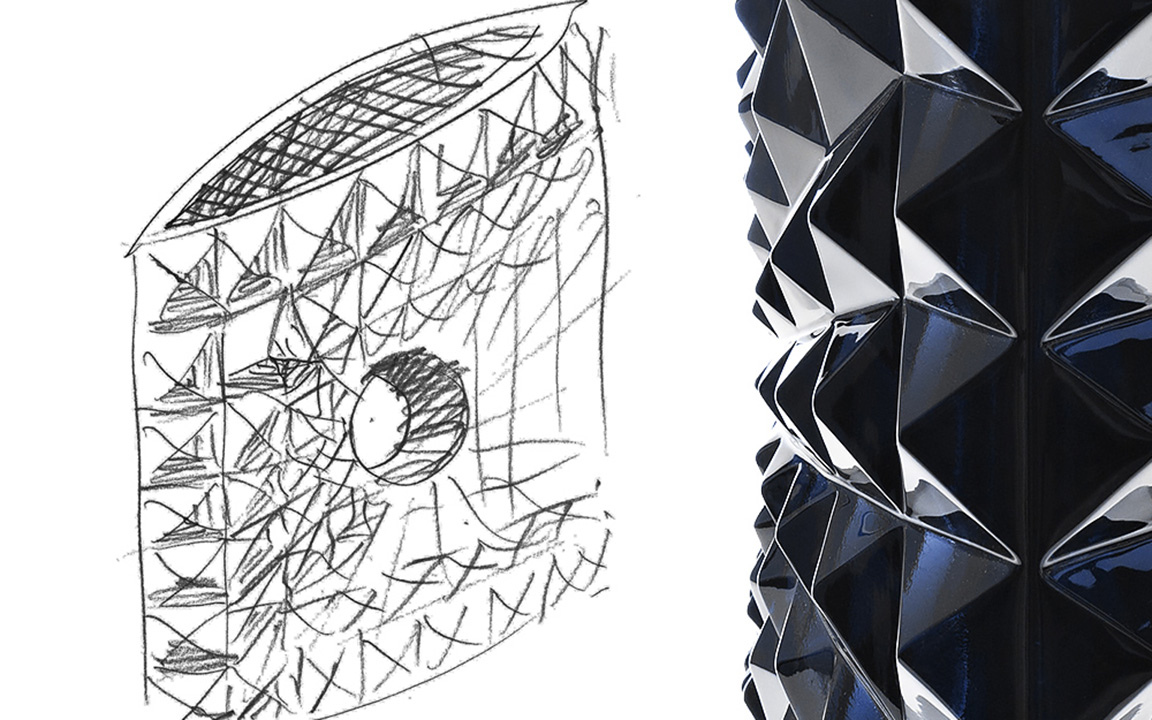 EDITO
A square, straight lines, bridges and angles. A perfect circle. The beauty of geometry… Who better than Mario Botta, an immensely talented architect, could have offered Lalique a piece as exceptional as Géo?
GEO, A VASE CREATED BY MARIO BOTTA FOR LALIQUE
Fired by Lalique's master glassmakers, Botta's sketch "crystallized" into a remarkable Limited Edition: 250 vases made of clear crystal, each one signed and numbered, with its own certificate of authenticity. Emerging from steel moulds at the crystal works, these receptacles of light reflect the excellence of Lalique craftsmanship in every facet, matte or shiny.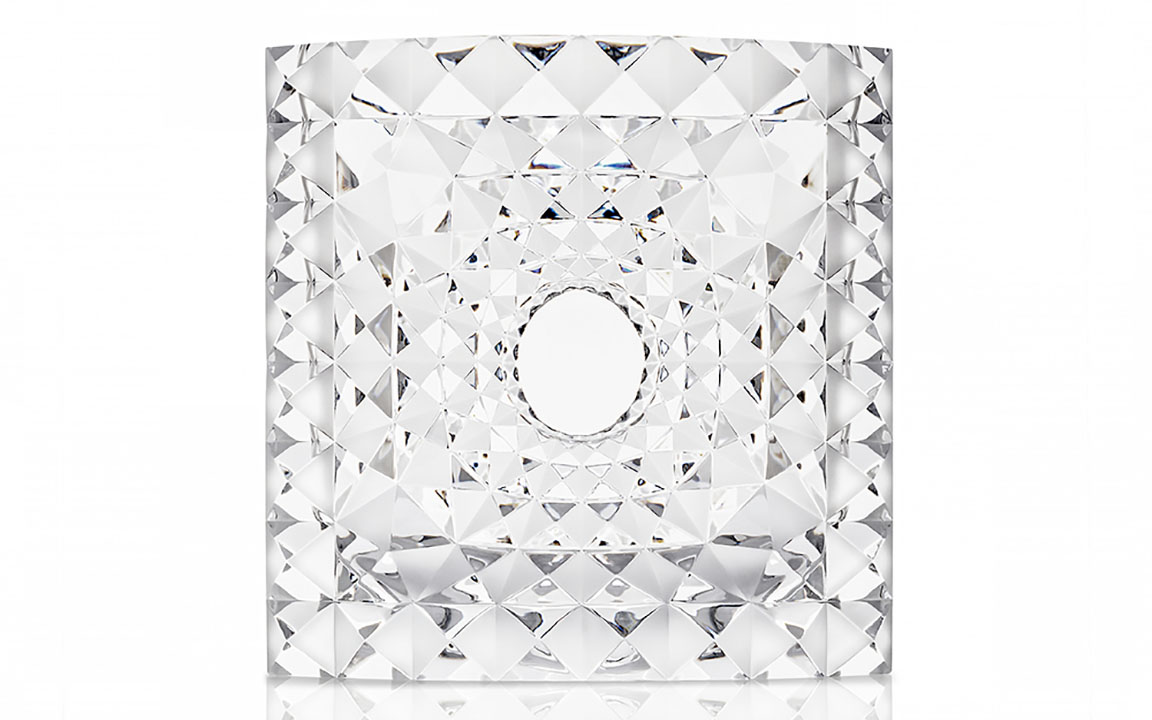 GEO, AN ART EDITION
René Lalique refreshed the art of crystal-making by introducing new styles, first Art Nouveau then Art Deco. He knew that his real material, the one he actually had to "sculpt," was light. This ambition has been perpetuated in the Géo art edition by eight master craftsmen (Meilleurs Ouvriers de France), in line with house tradition.
They chose the venerable "lost wax" technique, which the master himself had revived and updated. The process, which originated in China 3,000 years ago, is used to cast bronze sculpture. Refractory plaster is moulded around a wax model that melts during firing in the kiln. The hollow left in the mould is three-dimensional, ready to receive the crystal. In the case of Géo, the crystal remains in the kiln for 20 days.
Before firing Géo, the artisans carefully craft the circle in the centre, conceived by the architect as the "core" of the work. Here, Lalique's expertise meshes perfectly with that of Botta. To describe his encounter with crystal, Botta quotes Le Corbusier: architecture is "the masterly, correct and magnificent play of masses brought together in light." Géo confirms this, brilliantly.