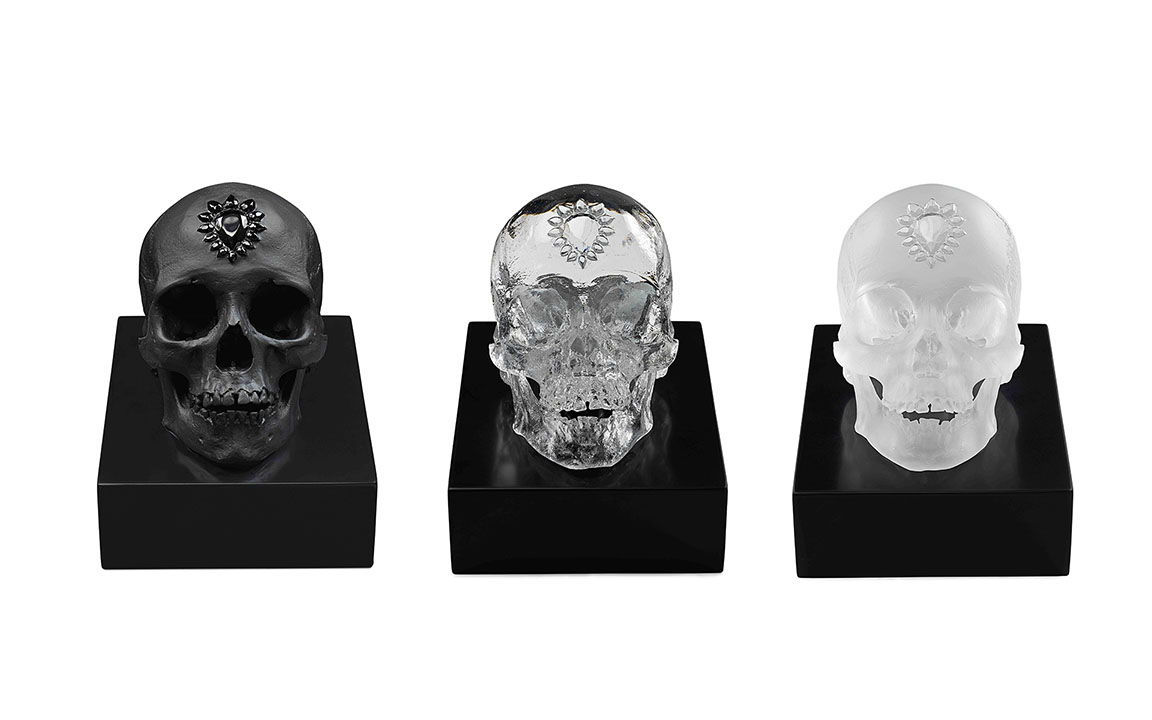 EDITO
A collaboration with Damien Hirst was high on the wish list. An artist of immeasurable talent and worldwide renown, he perfectly embodies his generation of artists, unafraid to embark on experiments, calling into question the strict definitions of art and what constitutes a work of art.
ETERNAL, DAMIEN HIRST X LALIQUE
Conceived by Damien Hirst and handcrafted by Lalique, the Eternal collection is a series of sculptures and panels rendered in exquisite crystal. In this collection, the British artist presents a series of motifs that can be read as emblematic of the cycle of life.
Developed over a number of years through exchanges between the artist and the crystal workshops, this project has given rise to a series of exceptional pieces. Sleep depicts a human skull, a reminder of the inexorable passage of time, whilst Truth presents a dove carrying an olive branch. Belief features a constellation of coloured capsules inserted into a cross; Sinner illustrates the sinuous curve of a serpent in a triptych of panels. Cross slices with open scissors, Immaculate depicts a dagger through a heart in flight.