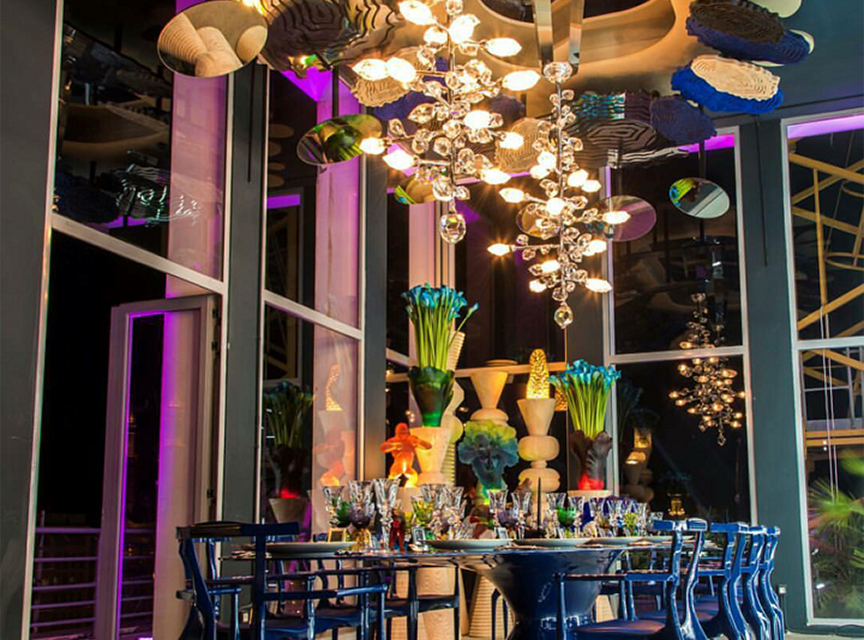 THE CONCEPT
A MIDSUMMER NIGHT'S DREAM
"15 tables, 15 magical universes…"
After its enormous success in Dubai, The Art of Dining lands in Beirut to celebrate Lebanon's top architects and interior designers. Each designer will be given the opportunity to decorate a table for 10 guests in a white canvas location. In his/her own space, there are no limits to creativity. The brief: to be bold and adventurous, and create an unforgettable experience for guests.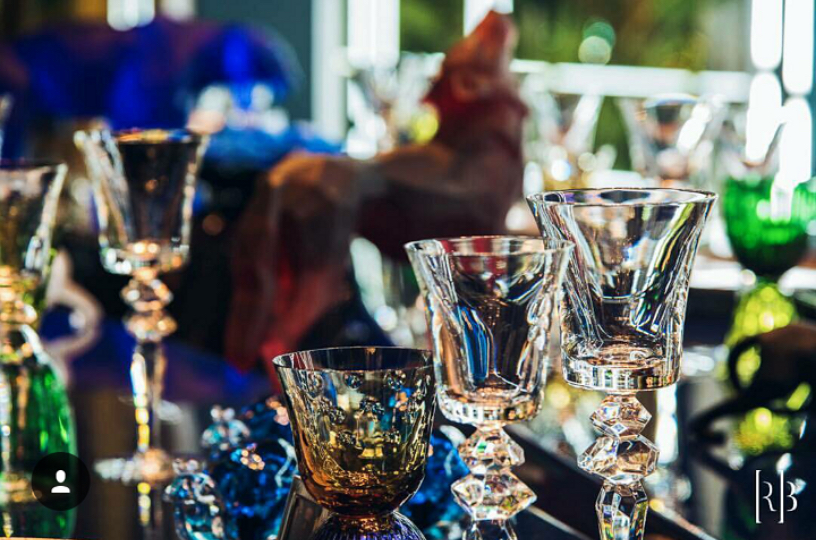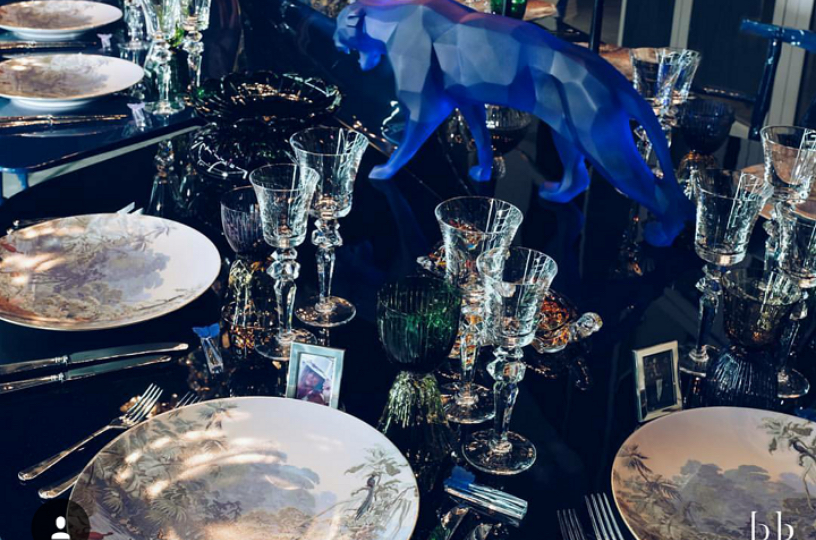 "Magic doesn't exist only in fairy-tales… it is visible to those who choose to see it."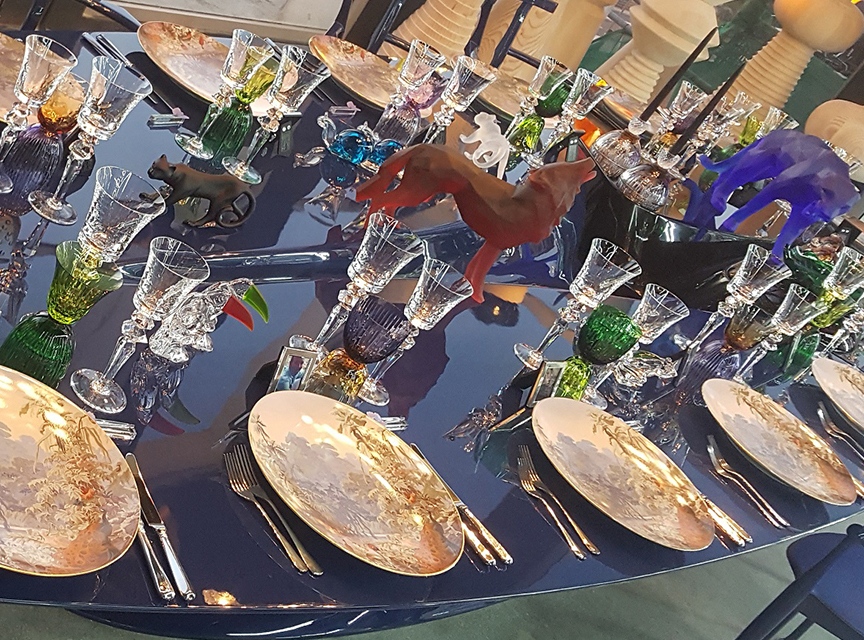 RAMY BOUTROS FOR FEDCO
"Inside RB's most voluptuous fantasies, a dining space transforms into an enchanted forest… Look up at the night sky, gaze upon Saint Louis' glistening stars reflected in the stagnant water of the forest lake. Feel the halo of the full moon on your face… Like monumental trees, the majestic wooden totems embrace you… Listen to their silent whispers. Find a warm nest inside the whimsical "moustique" chairs floating around the nenuphars leaves… Architecture is a visual language… just open your eyes, and Listen.
Handmade daum crystal sculpted by Richard Orlinski, the Wild Blue Panther is a limited edition, ultra exclusive piece (only 8 exist worldwide). Sultry Lush Wine from chateauksara was poured in fedco.sal "Excess" collection crystal glasses. Both sophisticated and pure, refined and irregular, the "Excess" line designed by hervevanderstraeten for saintlouiscrystal. The plates were as well from Paris by Haviland, custom made especially to interpret ramy's table concept
Suspended in the center of the ceiling installation, 2 iconic nickel-plated brass saintlouiscrystal chandeliers transcended the "enchanted forest" theme that inspired Ramy Boutros.